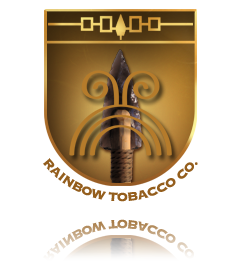 Background and Qualifications
---
The following is a description of the background and qualifications of one Robert W. Venables, Ph.D., of Ithaca, New York.
In June 2007, I retired from the faculty of Cornell University, Ithaca, New York, U.S.A. I served on Cornell's faculty from 1988 until 2007. At Cornell, I was the Senior Lecturer in the Cultural Landscapes Program in the University's Department of Landscape Architecture, where I taught courses on the history of North American Native cultural landscapes. Before joining the Department of Landscape Architecture, I was the Senior Lecturer in Cornell University's American Indian Studies Department, where I also taught courses on North American Native history and culture. Since 1966, I have been a faculty member at the college and university level.
In 1967, I received my Ph.D. degree in American History from Vanderbilt University, Nashville, Tennessee, U.S.A. My dissertation described the participation of the Mohawks and other First Nations; Loyalists; and Continentals during the United States' War of Independence along the New York frontier.
My post-doctoral research and publications have focused on the history, treaty rights, and political relationships concerning the Mohawks and other Haudenosaunee and, specifically, on the history of their trade and commercial rights in various historical contexts and agreements. My studies include agreements and/or treaties made by the Mohawks and other Iroquois with other First Nations; and agreements and/or treaties made by the Mohawks and other Iroquois with Great Britain, France, The Netherlands, Canada, and the United States. In conducting research for these publications, I reviewed and analyzed oral history from Mohawk and other First Nation elders that has been passed down for hundreds of years; archaeological evidence; anthropological evidence; and documents dating back to the 1500s.
I have provided expert testimony before the federal courts of Canada and the United States, addressing the historical and present-day rights of the Mohawks and other Haudenosaunee.
Robert W. Venables, Ph.D., is a much respected scholar with immeasurable knowledge concerning the history of Kahnawake, the Mohawk people who reside within this community as well as their history with the tobacco trade. The following are official statements that he has made concerning the previously mentioned.
International Law in 1788: Sovereignty is not a matter of physical size and sovereignty is not affected by alliances.
G.F. [Georg Friedrich] von Martens (1756-1821) was a professor of international law at Göttingen, Germany, when he wrote Summary of the Law of Nations (1788). His work is significant because he defined sovereignty during an era during which sovereignty was a major issue in both Europe and among First Nations in North America. Martens wrote that sovereignty is not eliminated by an alliance or other association with a more powerful nation:
"Mere alliances of protection, tribute, or vassalage which a state may contract with another, do not hinder it from continuing perfectly sovereign, or from being looked upon as occupying its usual place on the great theatre of Europe."
The Trading Rights of Kahnawake. Based on my knowledge, experience, and analysis of the history of Mohawk and other Haudenosaunee trade with Native communities and European colonists, it is my opinion that Kahnawake possesses specific trading rights reflected by well-established trading networks both before and after European contact, and that this history of trade is demonstrated in the archaeological records, the documentary records, First Nation oral tradition, and scholarly secondary sources.