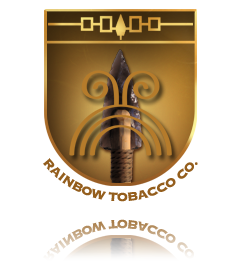 About the Rainbow Tobacco Company
---
The Rainbow Tobacco Company is a general partnership located in the Kahnawake Mohawk Territory just outside of Montreal, Quebec. Rainbow Tobacco has been federally licensed to manufacture and sell finished tobacco products on "Native Reserves/Territories" across Canada by the Canada Customs and Revenue Agency (CCRA) since 2004.
The Deerfield brand was created in 2004 to enter the on-reserve "Canada Duty-Paid" market. The Deerfield brand is currently sold on "Native Reserves/Territories" in Quebec and Ontario. In 2010, Rainbow Tobacco entered into discussions with several First Nations communities in western Canada to sell and distribute Rainbow products in their territories.
Kahnawake is home to approximately 8000 registered on-reserve members and it is estimated there are up to 2000 off-reserve members. Kahnawake Mohawks are very well known for our historical involvement in high-rise construction/steel-work, our participation and resistance to the Canadian Army during in the Oka Crisis (1990) and currently for our involvement in the cigarette industry.
The cigarette industry is currently a major employer of Kahnawakeron:on within the reserve proper and is one of the major reasons the unemployment rate within the community has steadily decreased in the past 5-10 years. In 2009-2010, the Kahnawake Tobacco Association (KTA) estimated that approximately 1700-2000 community members were employed in the tobacco industry.
Job creation is a vitally important component to our western expansion projects. We are well aware of the high rates of unemployment, minimal economic opportunities and the associated negative life outcomes that are often associated with the levels of poverty that currently affect a lot of our western brothers and sisters.
Rainbow Tobacco employs 20 First Nations community members from Kahnawake in various capacities including: security, administrative support, sales and marketing, machine operations and assembly line workers. It is anticipated that expansion into Western Canada will add 18 new employees to the Rainbow Tobacco family in Kahnawake. It is also expected that western expansion will result in job creation on the designated reserves we are working in partnership with.
History of Rainbow Tobacco written by Cori Simpson M.A.
Community work
---
Rainbow Tobacco is located in Kahnawake, Quebec, and takes pride in its community. Mr. Dickson (CEO) realizes the importance of economic growth, his ability to offer employment to many local residents and recognizes the value in supporting the community in any way possible. Rainbow Tobacco provides support to many different local community organizations as well as the surrounding area, and different youth organizations. Some of the organizations that Rainbow donates to include the Kahnawake food bank, the Elders Lodge, youth hockey programs, youth lacrosse programs, the Kateri Hospital as well as multiple cancer charities to name a few.